The Inspection Process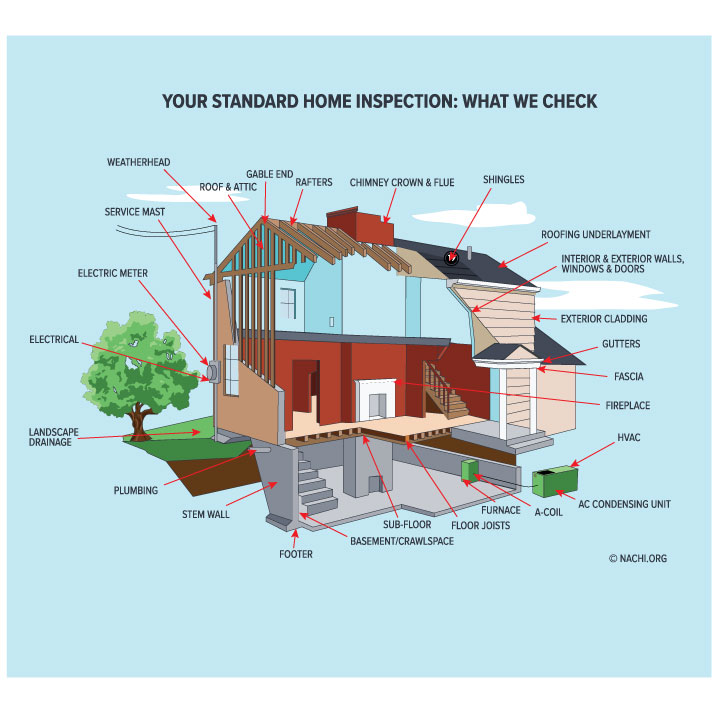 The Standard Residential Home Inspection Includes:
Roofing Materials
Roof Structure
Gutters
Chimneys
Roof Penetrations
Electrical Mast
Exterior Wall Finishes
Windows
Doors
Decks/Porches
Grading
Attic
All Living Areas
Heating and Cooling Equipment
Electrical Services
Plumbing Services
Bathroom and Kitchen Fixtures
Water Heaters
Basement/Crawlspace
Foundation
Fixed Appliances
Fireplaces
Garage Doors
Radon, Wood Destroying Insects, Water Testing, Septic System Testing, and Mold Testing are available as add-ons, but not included in the standard home inspection.
Want to see the inspection process for yourself? View our sample report to see how thorough our inspections are.